Lateral Inflections "Little White Noise"
Sounds from Liverpool, United Kingdom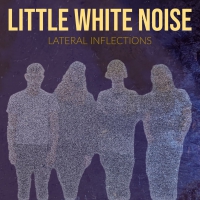 28/06/2020
|
"Little White Noise" is a cool, modern, urban song. Clean sound, groovy bassline, strong guitar, firm rhythm and great keys arrangements, all in place with good taste. But the second half of the song also shows a lot of contained energy, great potential to rock hard that will surely emerge over time. A very good debut for a young band. A song to listen to at the beginning of the week!
Eddie Min · Little White Noise